Rail SmartPass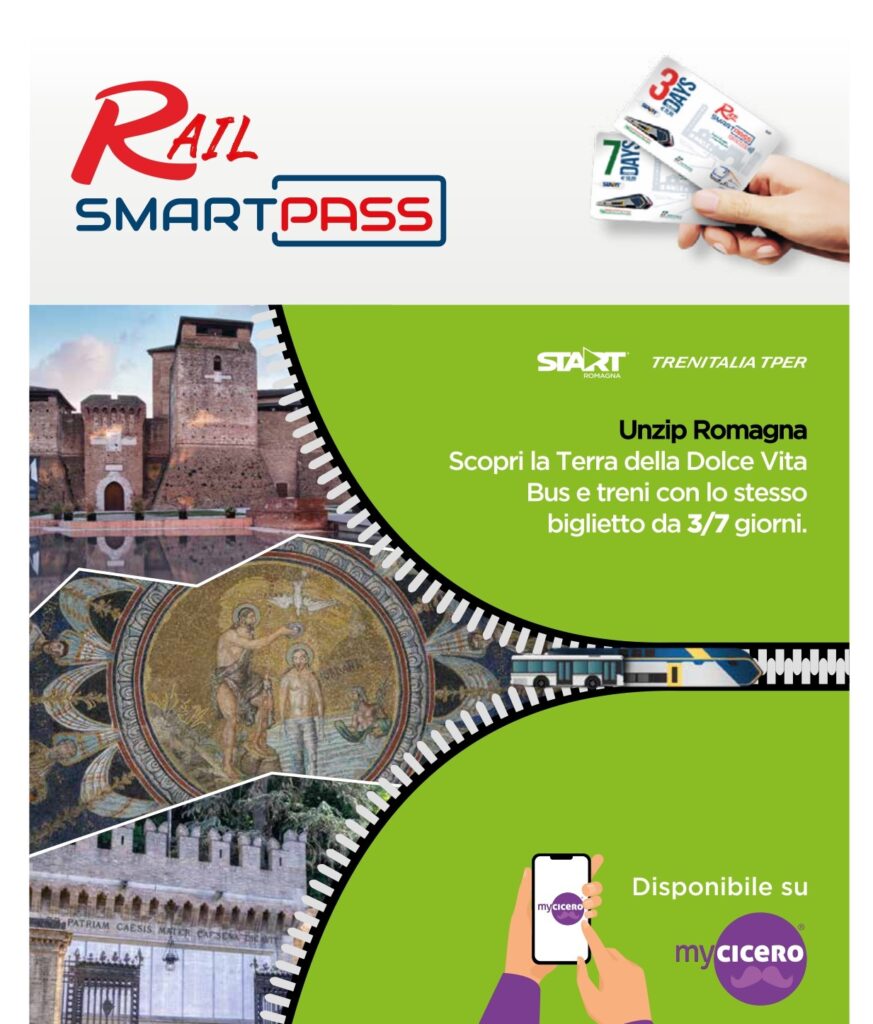 What is Rail SmartPass?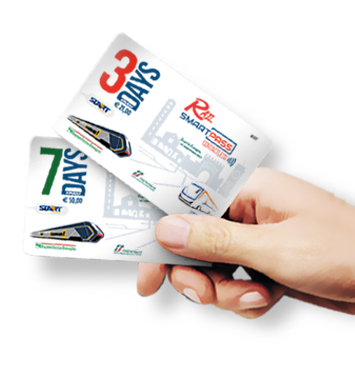 It is the special Pass that allows to discover every part of Romagna by moving in complete freedom.
Passes can be valid for 3 or 7 days and can be bought in the authorised ticket offices (Punto Bus Start Romagna) or by using the myCicero app.
FARES
• Pass 3 days: € 25
• Pass 7 days: € 50
Children under 4 years old that travel with an adult with Rail SmartPass, travel for free.
What is included with Rail SmartPass
Rail SmartPass allows to take every Start Romagna's bus and to travel without limits on the regional trains (no high speed) between the station included through:
> Cattolica – Rimini – Ravenna (on the coast)
> Rimini – Faenza – Castel Bolognese (on the Emilia Street)
> Castel Bolognese – Lugo – Ravenna
> Faenza – Russi – Ravenna
Condition of use and validity
Card contactless
The pass needs to be activated with the first validation that can be made on a Start Romagna bus or in a railway station – in fact the first trip can be made by bus or by train.
The pass is validated by putting it close to the validating machine on the bus or in the railway stations.
The pass is valid from the validation day until the 2 or 6 following days.
The pass is personal and can not be transferred (on the card are reported the owner's name and surname (by the Punto Bus where the ticket were bought).

App myCicero
The pass is activated automatically the first day of the choosen validaty period.

It is valid through the time period selected at the time of the purchase.

The first trip can be made by bus or by train.

It is possible to make a multi-ticket purchase (many people can travel with the one who made the purchase on the app).


The Pass, on card or on app, must be shown at any time it is required by the authorised staff.
The purchase and the use of the ticket establish the acceptance of the general rules of transportation that can be consulted on the websites of Start Romagna and Trenitalia TPER
The irregolar usage implicates the application of the administrative sanctions.